The Best (and Only) Skydiving Resort in California
Don't Just Take Our Word For It...
With just a quick Google search you can easily see why Skydive Perris is hands-down the best choice for your skydiving adventure. Take a look at our most recent reviews on this page for a great example of what others are saying. It's one thing to brag about your own product and services, but it's a completely different story when your guests are the ones going out of their way to boast about what an amazing time they had. There is no other skydiving facility in California that even comes close to our number of reviews and our stellar 4.9 rating. Don't just take our word for it...the masses have spoken, Skydive Perris is hands down your destination of choice for your skydiving adventure.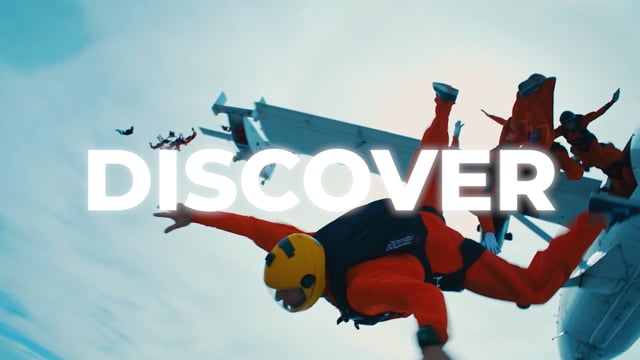 ---
Located Close to San Diego
Skydive Perris is only a short drive from San Diego. As the only skydiving resort in the state of California, we have more to offer than some of the other options that you might find that in the area. With an on-site wind tunnel, pool, Bombshelter Bar and Grill and so much more, we have the facilities to help your skydiving experience last all day.
For a closer look, check out our facilities page.
Click here for directions from San Diego.
Experience Matters!
At Skydive Perris we only hire the best of the best instructors. We are very choosy and selective with our instructors and we only hire the industry's most seasoned and experienced instructors for our staff. The numbers are staggering. Take a look for yourself...
36 Instructors
214,431 + Collective Skydives
485.5 Collective Years in the Sport
With this kind of experience and time in the sport represented by our instructional staff there is no wonder why we have an impeccable safety rating for our student programs (Tandem and AFF) spanning over 40 years!
Jump Where the Stars Do!
Skydive Perris is the only destination of choice for Hollywood's elite. Whether it is a major motion picture, commercial, TV show, webisode, or even a student film, Skydive Perris is where it happens. With the largest fleet of turbine aircraft in the nation and such amazing freefall videographers like Craig O'Brien (Iron Man 3, Godzilla, Bucket List, Mission Impossible Fallout), it is no wonder that more skydiving sequences have been filmed for screens big and small here than anywhere else in the world.
We've had such celebrities as Tom Hanks, Miley Cyrus, Zachary Levi, Kendall Jenner, Tom Cruise, Patrick Swayze, James Corden, Mandy Moore, Cameron Diaz, and many, many more choose Skydive Perris for their center of choice.

If Hollywood's super elite only choose Skydive Perris then why wouldn't you?
Click the Video Block below to see what Zachary Levi of "Shazam" has to say about Skydive Perris.
Click HERE to see a list of our prior work with HOLLYWOOD projects
Unrivaled Facilities... A Full Skydiving Resort
Every other choice for skydiving in California offers you a plane, a pilot, and an instructor. At Skydive Perris we are not just a place to make your skydive, we are a full blown Skydiving Resort. With the only on-site freefall simulator in California, a full service bar and restaurant, and a beautiful in-ground pool and lounge deck to watch all the action from, Skydive Perris is hands down the only place to make your first skydive. Plan for a fun filled day with the entire family. People of all ages from 3-103 can enjoy our freefall simulator, adults 18 and over can skydive from one of our 8 turbine aircraft, and the whole family can enjoy lunch, dinner, and drinks at the Bombshelter Bar and Grill.

Come and enjoy your day at Skydive Perris, whether you stay on the ground, fly, or lounge by the pool while watching skydivers in action!