Do something different today,
Come and Watch
the Skydivers Play
Outdoor dining
Full Menu
Full Bar
Swimming pool with lounge chairs
Hours of operation:
Monday to Thursday - 8 am to 8 pm
Friday - 8 am to 11 pm
Saturday - 7 am to 12 am
Sunday - 7 am to 8 pm
Click here to read our menu
Watch what the Bombshelter has to offer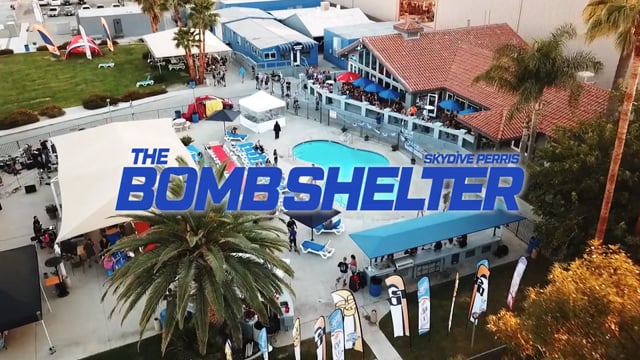 Grab a Bite to Eat
Grab a Drink
Skydive Perris is home to "The Bombshelter" Bar and Restaurant. After a long day of skydiving or watching your favorite skydiver you can enjoy a refreshing beverage, get a delicious bite to eat, listen to live music, and relax by our pool all without leaving the dropzone.
Menu
Check out our Menu Here.
Events
Check out our Calendar Here.
---
Relax by the Pool
---
Our Skydiving Resort Style Facilities are Waiting for You